ICYMI: Congressman Brady on Fox Business
WASHINGTON, D.C. – Top Republican on the Ways and Means Committee Rep. Kevin Brady (R-TX) today joined Larry Kudlow on Fox Business to discuss how President Biden is cooling off our jobs recovery and surrendering our tax base to foreign competitors.
Rep. Brady said:
"I think what Secretary Yellen is going to bring back to America is a plan that does two things. It will disadvantage American companies over foreign companies and foreign workers.

"Secondly, it's going to take a big bite – maybe one-hundred billion dollars or more – out of our own tax base here in America.

"Bottom line is we lose multiple ways in these negotiations. It all starts with one horrific policy to make America's corporate tax rate among the worst in the world."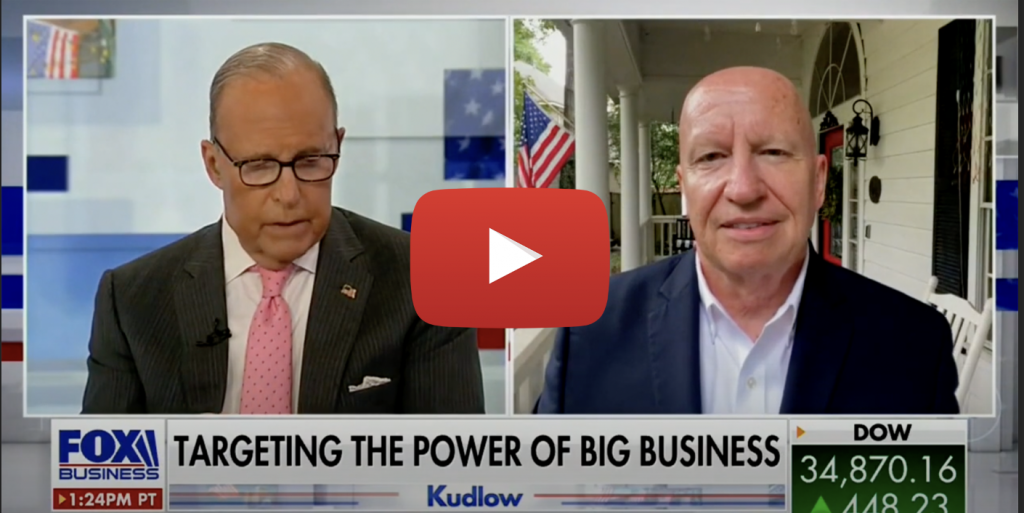 CLICK HERE to watch the full interview.